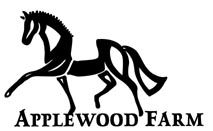 Alpharetta GA September 21, 2003
---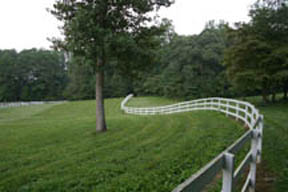 Greener pastures
---
The Applewood crew had a successful outing at the Turning Point Show at Wills Park. It was a beautiful day for a show and we all had fun. Brad was busy shooting photos as usual while the rest groomed and cheered the riders on.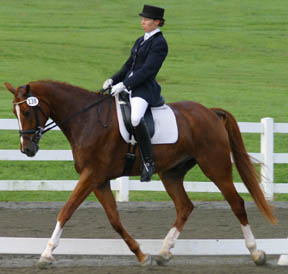 Amanda and Presco returned with blue ribbons.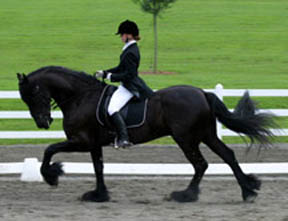 Blue ribbons for Jackie and Ike, too.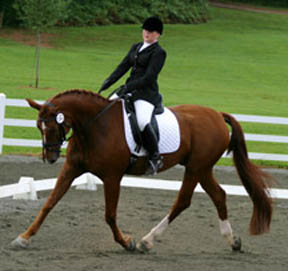 Julia and Cade are now in training in Florida where she is attending Miami University.
---
Quotations…
"To add growth, lead followers – to multiply, lead leaders."
- John C. Maxwell
"A mind that is stretched by a new experience can never go back to its old dimensions."
- Oliver Wendell Holmes
"It is only an error in judgment to make a mistake, but it shows infirmity of character to adhere to it when discovered."
- Christian Bovee
"The person who knows how will always have a job. The person who knows why will always be his boss."- Diane Ravitch"
Change your thoughts and you change your world."- Norman Vincent Peale
---
Subscriber services
To be added or removed from the mailing list, click the appropriate link below.
Add me to the list. Remove me from the list.
Applewood Events…
Applewood played host to the ISR, for an Oldenburg stallion inspection. Seven stallions were presented for inspection. Five stallions had enough points to go on to further testing. We had visitors from as far as Texas.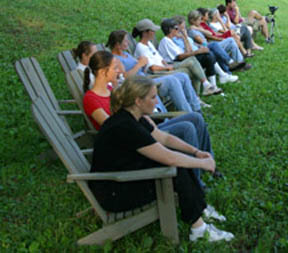 Auditors looked on as the stallions were judged in three phases: in-hand, under saddle, and free jumping.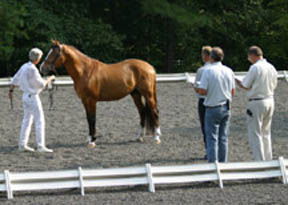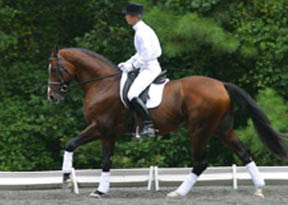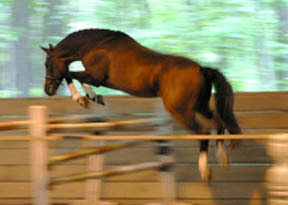 Lisa Seger Insurance Agency provided a wonderful lunch. The co-sponsor of the event, Nancy Ferebee, of Through Connection Ltd provided croissants, and pastries for breakfast.
---
Applewood is hosting a GDCTA Kudzu Clinic with Amanda Persons on Saturday, September 27, 2003.
Auditors are welcome. Clinic begins at 9:00 am. At noon, lunch is provided, there's a presentation on performance horse veterinary care, and a dressage demonstration ride.
---
Experience Achievement.
Enjoy Dressage.
Survive Winter.
Applewood Farm has Precision EQ footing, covered arena, mirrors, 3x feed, turn out, boots, blankets, radiant heat, excellent care, and good times. Come visit, get the tour, and see for your self.
Training, Sales, Lessons
Click here to learn more or call 770-663-4075.
---
"An apology is a good way to have the last word."
- Unknown
"Wisdom is knowing what to do next; virtue is doing it."- David Starr Jordan
"Obstacles are things a person sees when he takes his eyes off his goal."
- E. Joseph Cossman
Alice came to the fork in the road.
"Which road do I take?" she asked.
"Where do you want to go?" responded the Cheshire cat.
"I don't know," Alice answered.
"Then," said the cat, "it doesn't matter."
- Lewis Carroll, Alice in Wonderland
"Use what talents you possess; the woods would be very silent if no birds sang there except those that sang best."- William Blake
---
God Bless America
Brad Thatcher, brad@applewood-farm.com