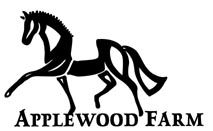 Friday, February 16, 2001
---
Early flowers are starting to come up, and although we know there is more cold weather to come, we are starting to feel like Spring is just around the corner. Our stables are full and we continue to be busy with lots of activity. Winter maintenance projects have included things like replacing the lights in the covered arena to repairing all the 15 year old faucets that were constantly dripping.
Got the initial grading completed to put in a round pen and 3 more paddocks. These will really be helpful with so many horses to rotate through the turnout schedule. As soon as it dries out some we will start putting up the fences.
Good news just across the road from Applewood, Fenwick Farm has their new arrival on proud display. The little colt was born last week. Brad Thatcher
---
Weekend Quotations...
"Character is like a tree and reputation like its shadow. The shadow is what we think of it; the tree is the real thing."- Abraham Lincoln
"Lay hold of today's task, and you will not depend so much on tomorrow's." - Seneca
"What good will it be for a man if he gains the whole world, yet forfeits his soul?" - Matthew 16:26
"Any fool can criticize, condemn, and complain, and most fools do." - Benjamin Franklin
"Character is a strange blending of flinty strength and pliable warmth." - Robert Shaffer
"Man who waits for roast duck to fly into mouth must wait very, very long time." - Chinese Proverb
"Worry does not empty tomorrow of its sorrow. It empties today of its strength."- Corrie TenBoom
"Beware, and be on your guard against every form of greed; for not even when one has an abundance does his life consist of his possessions."- Luke 12:15
---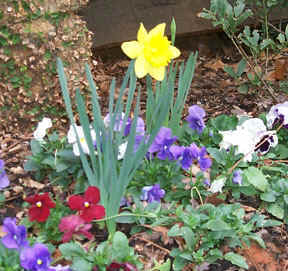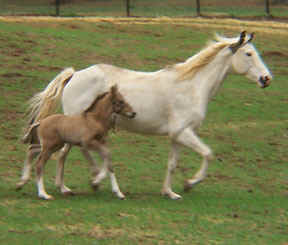 Fenwick Farm's new arrival
---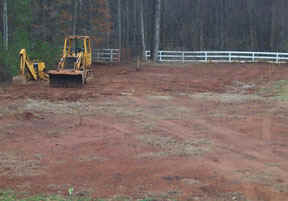 Always something under construction...
---
"Life is more than just reaching our goals. As individuals and as a group we need to reach our potential. Nothing else is good enough. We must always be reaching toward our potential."- Max DePree
"To speak ill of others is a dishonest way of praising ourselves." - Will Durant
"A true friend will see you through when others see that you are through." - Laurence J. Peter
"Success is simple. Do what's right, the right way, at the right time." - Arnold Glasow